Looking to upgrade your typing experience? Look no further than the Keychron K4, a highly popular mechanical keyboard renowned for its tactile and responsive design. This remarkable keyboard has taken the market by storm, providing users with a remarkable typing experience that cannot be matched.
What sets the Keychron K4 apart from other mechanical keyboards is its attention to detail in various aspects, including key switches, keycap materials, and keyboard layouts.
What do I absolutely love about this keyboard? As a 48-year-old, I have a deep-rooted love for the '80s. After all, my first computer was a Commodore 64. The tactile satisfaction of a quality mechanical keyboard is etched into my soul.
I spent countless hours scouring the market for the best mechanical keyboard out there, and this one didn't disappoint.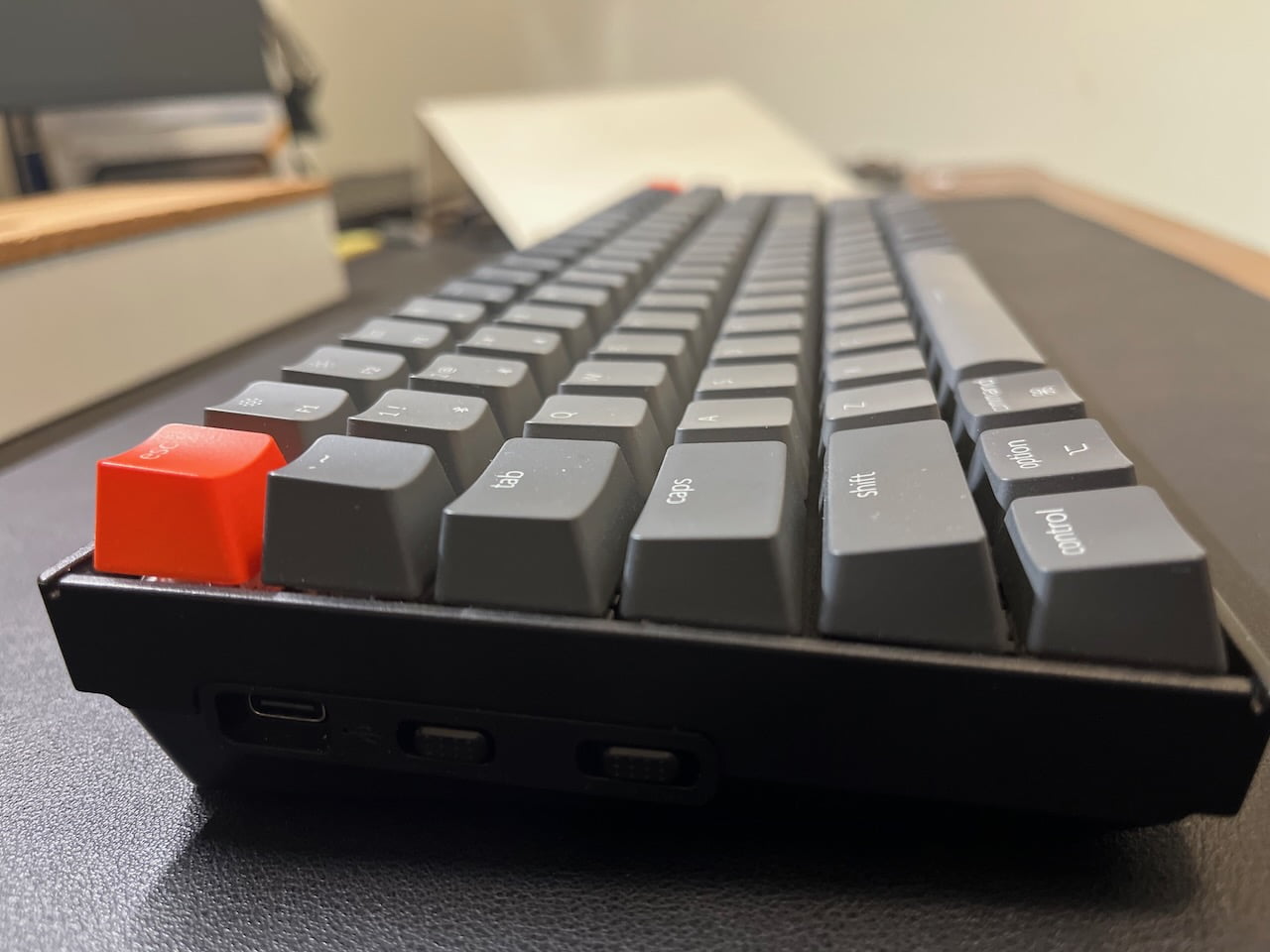 Keychron K4 96% Layout 100 Keys Wireless Bluetooth 5.1/Wired USB Mechanical Gaming Keyboard with Gateron G Pro Red Switch White LED Backlight N-Key Rollover for Mac Windows PC-Version 2
I wanted something that could double as a gaming keyboard and a work keyboard, complete with a numeric pad. Eventually, I settled on the 96% Layout Hot-Swappable Mechanical Keyboard with Gateron G Pro Red Switch.
To make it a tad quieter and softer, I added a Dampers Kit. And for that extra touch of nostalgia, I spruced it up with a set of keycaps to give it that oh-so-familiar '80s vibe.
Let's dive deeper into these features to understand what makes the Keychron K4 a standout choice for keyboard enthusiasts.
I bought mine on July 13, 2022. After over a year of daily use and rigorous testing, it has not disappointed me.
Keychron K4 Quick Reference Guide
Wireless Functionality
The Keychron K4 keyboard offers wireless capabilities that give users a convenient and hassle-free typing experience.
Bluetooth Connectivity
The Keychron K4 stands out in the world of mechanical keyboards with its impressive Bluetooth connectivity.
Multi-Device Connectivity: The Keychron K4 can be connected to multiple devices simultaneously, making it easy to switch between your laptop, desktop, tablet, or smartphone at the push of a button.
Reliable and Stable Connection: The Bluetooth connection on the Keychron K4 is designed to be highly reliable and stable, ensuring a lag-free and responsive typing experience.
Robust Bluetooth Range: The Keychron K4 offers a strong Bluetooth range, so you can use your keyboard comfortably from your couch, bed, or any other area in your workspace.
Cross-Platform Compatibility: The Keychron K4's Bluetooth connectivity is compatible with various operating systems, including Windows, Mac, Android, and iOS. This means you can use your keyboard with a wide range of devices, regardless of your preferred operating system.
Battery Life
The Keychron K4 has a long-lasting battery that ensures you can work or play without interruptions.
You can enjoy up to 240 hours (backlight off) with a big 4000 mAh battery with a single charge, making it perfect for on-the-go professionals and avid gamers.
To test the battery life, I fully charged it and set it aside for a month. Today, when I checked, the battery had retained most of its charge.
Additionally, the keyboard features convenient charging options, such as USB-C, making it easy to recharge when needed.
Wireless Range
The wireless range of the Keychron K4 is impressive, allowing you to work or play from a distance without any connectivity issues.
This keyboard maintains a stable and reliable connection for uninterrupted productivity or gaming sessions.
Keyboard Design Features
Built with a compact and efficient design. One of its defining features is its 96% layout with 100 keys, offering nearly all the functionality of a full-sized keyboard but in a smaller form factor.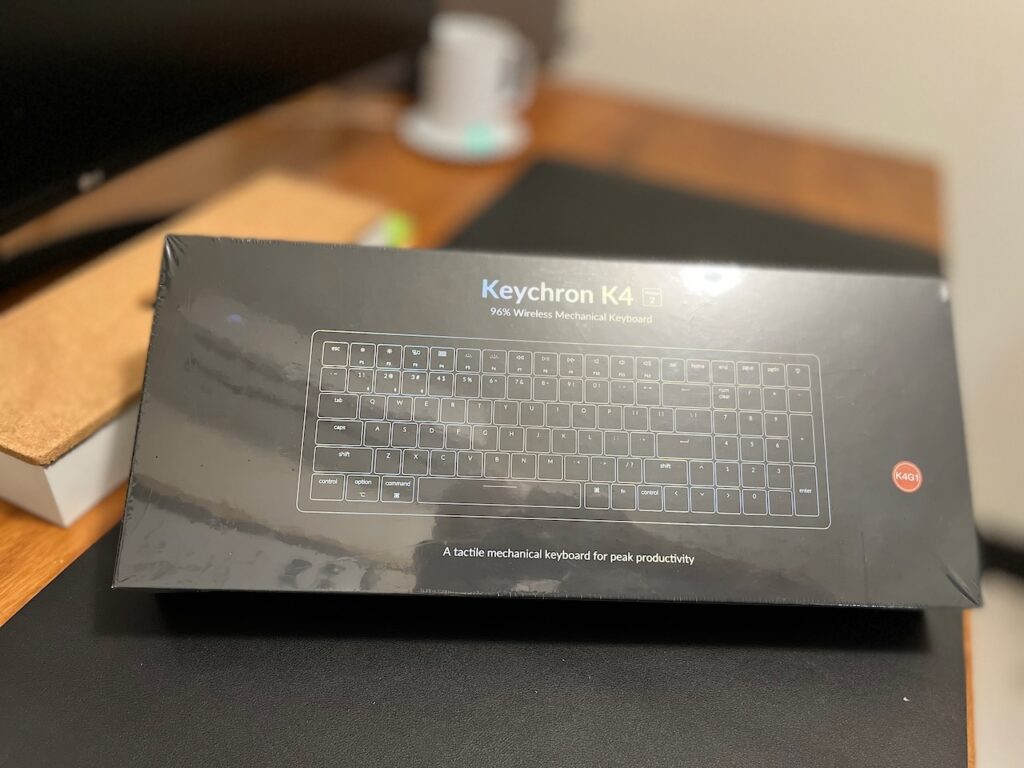 This makes it ideal for users who need all the keys of a standard keyboard but have limited desk space.
The second version of the Keychron K4 has maintained compactness and included keycaps for both Windows and Mac operating systems, enhancing its versatility across different user platforms.
One of the standout features of the Keychron K4 is its hot-swappable sockets mounted on the PCB3.
This allows users to swap out almost all 3-pin and 5-pin MX style mechanical switches on the market, including Cherry, Gateron, Kailh, Panda, etc., without any soldering.
This feature allows users to customize their typing experience according to their preferences.
The Keychron K4's main body is made from an aluminum frame with an ABS bottom frame, providing a sturdy build quality.
The keycaps are also made from ABS material3, ensuring durability and longevity.
In terms of performance, the Keychron K4 boasts a low latency over wired and Bluetooth connections, making it a reliable choice for gamers and professionals.
Compact Form Factor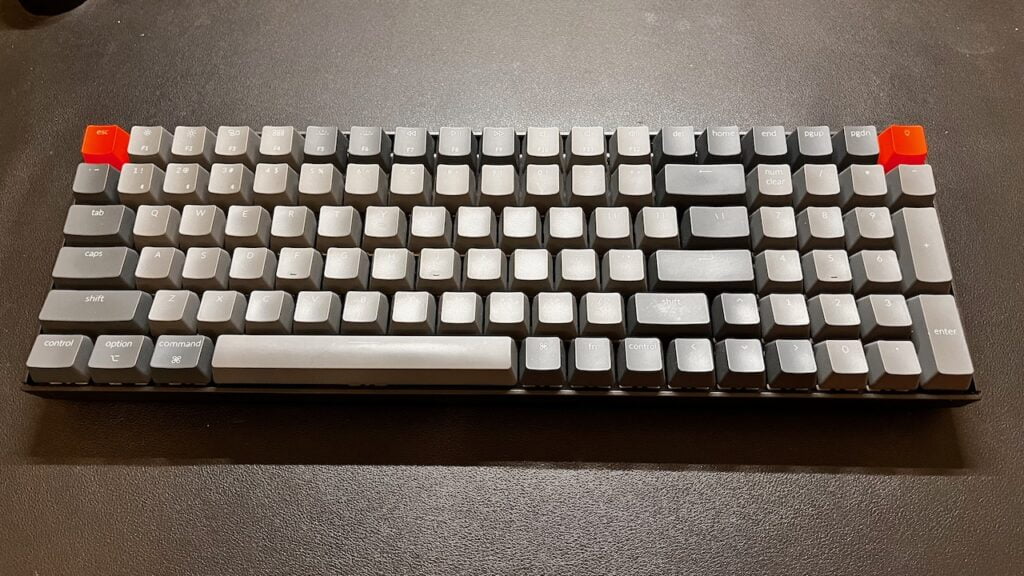 Here are some key points:
96% Layout: The Keychron K4 is designed with a 96% layout, providing almost all the functionality of a full-size keyboard but in a more compact form, including a full number pad.
This design helps maximize desk space without compromising on the essential keys you need for typing and gaming.
Space Efficiency: The compact size of the Keychron K4 allows you to have more room on your desk for other peripherals like your mouse, headset, or even just extra working space.
This can lead to a cleaner, less cluttered workspace, improving productivity and comfort2.
Improved Ergonomics: A smaller keyboard means placing your mouse closer to your keyboard reduces the distance your hand needs to travel.
This can decrease the strain on your shoulder and arm during long periods of work or gaming.
Portability: The Keychron K4's compact size also makes it more portable than full-size keyboards.
Whether you're traveling or moving between workspaces, the K4 is easy to carry along.
Aesthetics: With its sleek design and compact size, the Keychron K4 can enhance the aesthetic appeal of your workspace.
It's not just about function but also about creating a workspace you love.
Layout Options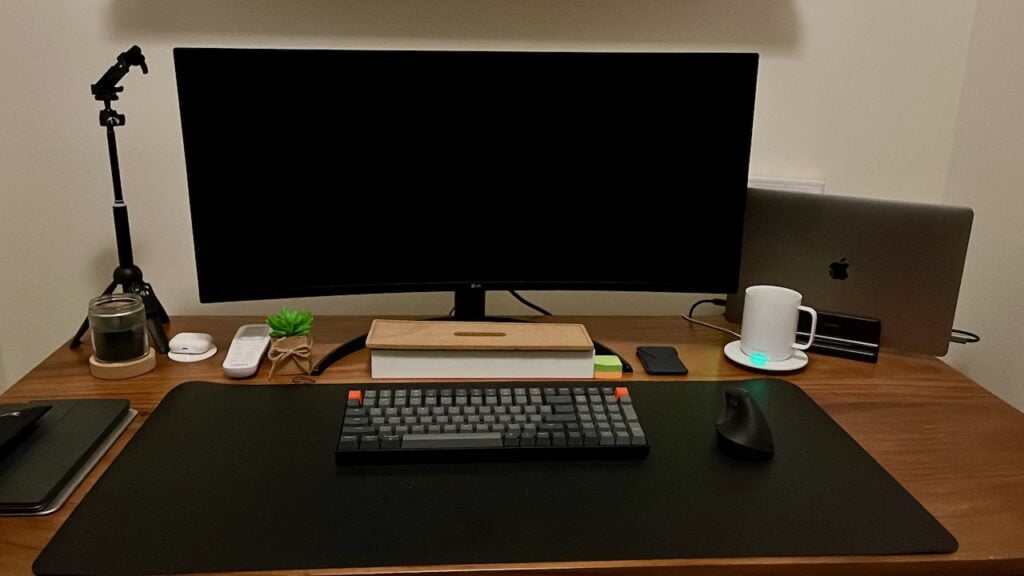 Keychron mechanical keyboards offer several layout options to cater to the varied needs of users.
Here are some of the primary layout options and their benefits:
ANSI Layout: ANSI is the most common keyboard layout in the United States. It features a horizontal enter key and a smaller left shift key. This layout is familiar to many users, making it an accessible choice.
ISO Layout: The ISO layout is commonly used in European countries. It features a vertical enter key and a larger left shift key. It also includes an extra key next to the left shift key, which can be useful for typing special characters that are common in European languages.
JIS Layout: The JIS layout is designed for the Japanese market. It includes extra keys for typing in Japanese.
Mac Layout: Keychron is renowned for its Mac-friendly designs. Their keyboards come with Mac media keys and can switch between Mac and Windows layouts with a toggle on the side of the keyboard. This is a significant benefit for Mac users who often struggle to find mechanical keyboards that cater to their needs.
Custom Layouts (QMK): Some Keychron keyboards, like the Q2, Q6, and V6 models, support QMK firmware, which allows users to customize their keyboard layout1. This provides maximum flexibility for users who have specific needs or preferences.
Each layout option has its advantages and is designed to cater to different user needs and preferences. Regardless of your typing habits or the system you use, Keychron likely has a layout that suits you.
Advantages Over Full-sized Keyboards
The Keychron K4, a compact mechanical keyboard, offers significant advantages over a full-sized one. Its 96% layout provides almost all the functionality of a full-size keyboard but in a more compact form, making it an ideal choice for users with limited desk space.
This design declutters your workspace and improves ergonomics by allowing you to position your mouse closer, reducing strain during extended use.
The Keychron K4's compact size enhances portability, fitting easily into a backpack or laptop bag, perfect for on-the-go use. Lastly, its sleek design can enhance the aesthetic appeal of your workspace, merging functionality and style.
Operating System Compatibility
The Keychron K4 is compatible with Mac and Windows operating systems, making it versatile and suitable for many users.
Key Mappings
One of the standout features of the Keychron K4 is its customizable key mappings, which seamlessly accommodate both Mac and Windows users.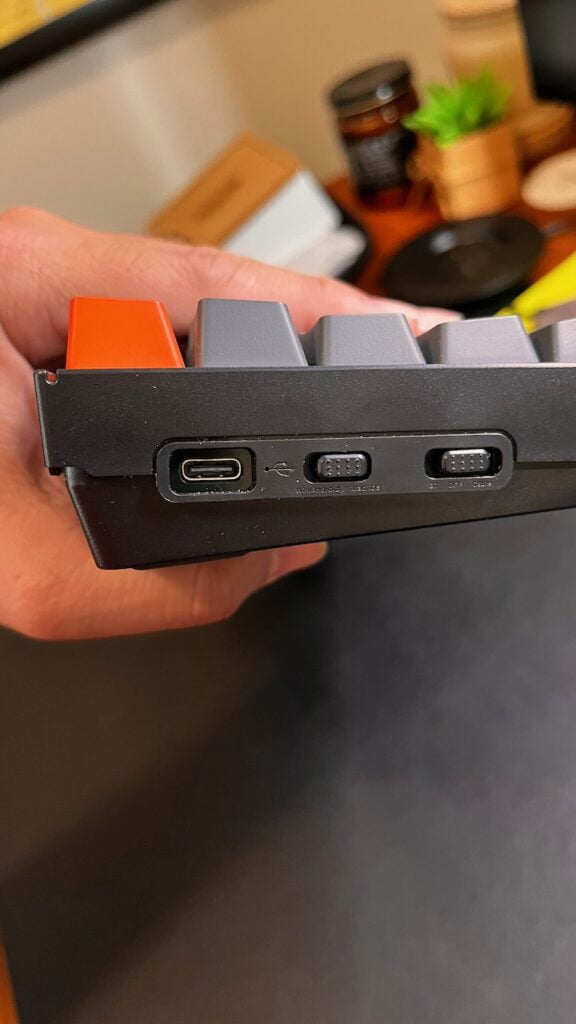 Whether you prefer the layout of a Mac or a Windows keyboard, you can easily switch between the two with the Keychron K4.
Software Customization
In addition to customizable key mappings, the Keychron K4 also offers software customization.
This means that users can personalize and optimize the keyboard's functionality according to their preferences.
Whether it's remapping keys, creating macros, or adjusting backlighting effects, you can tailor the Keychron K4 to suit your needs.
Compatibility Issues
The Keychron K4 is designed to be highly compatible with all devices, including both Mac and Windows operating systems.
However, like any other keyboard, there may be some minor compatibility issues that users may come across.
It's worth noting that the Keychron K4 has been tested extensively to minimize any potential issues.
Nonetheless, checking for firmware updates or consulting Keychron's support documentation for any known compatibility issues before purchasing is always recommended.
RGB Backlighting
The Keychron K4 boasts a customizable RGB backlighting feature that adds an aesthetic touch while also improving visibility in low-light conditions.
Lighting Effects
The Keychron K4 keyboard comes with 10+ pre-set backlight effects.
These options provide a variety of lighting effects that you can cycle through, adding an aesthetic touch to your keyboard and improving visibility in low-light conditions.
To start a cycle of shifting backlight options, press the light icon.
Software Control
While the Keychron K4 doesn't come with dedicated software for controlling the RGB lighting; It does allow users to switch between different RGB patterns by pressing the light icon in the corner.
This gives you a degree of control over the keyboard's lighting without needing to download or navigate any additional software.
Switch
When it comes to the Keychron K4, one of the most remarkable features is its selection of switches.
The switch is a fundamental component of any mechanical keyboard, as it determines how each key registers the input when pressed.
The Keychron K4 offers a wide range of switch options, allowing users to choose the one that best fits their typing style and preferences.
Whether you prefer tactile feedback or a smoother linear feel, the K4 has got you covered.
Tactile Switches
Keychron Brown Switch: This switch offers a mild tactile feedback that provides a subtle bump when pressed, allowing for precise keystrokes and a pleasant typing experience.
Keychron Blue Switch: With its audible click sound and tactile bump, this switch is perfect for those who want a more pronounced typing feedback. The satisfying click makes each keystroke feel satisfyingly tactile.
Linear Switches
Keychron Red Switch: Known for its smooth and consistent keystrokes, the Keychron Red Switch is loved by gamers and typists alike. This switch offers a quiet and effortless typing experience with no tactile bump.
Keychron Silver Switch: Similar to the Red Switch, the Silver Switch is also linear and silent but has a shorter actuation point. This can benefit those who prefer a shorter travel distance during typing sessions or gaming.
The Keychron K4 is superbly flexible – its hot-swapping feature lets you switch out keys without soldering.
So, as your needs change, so can your keyboard. Whether you're coding, writing, or gaming, you can find the perfect switch type for a great typing experience.
Enjoy personalizing your keyboard with the K4's fantastic switch options!
Enhanced Portability
Looking for a keyboard that's easy to carry around? The Keychron K4 is wireless, so you can take it anywhere. It's perfect for digital nomads or anyone who likes the convenience of a laptop keyboard.
Plus, its compact design means it won't take up much space in your bag. Even better, it's lightweight and fits easily into a laptop sleeve. So, you get a great typing experience, wherever you are, without any extra bulk.
Seamless Connectivity
The keychron k4 offers seamless connectivity with multi-device support, further enhancing its wireless capability.
Multi-Device Pairing: The Keychron K4 allows you to pair up to three devices simultaneously, enabling effortless switching between devices with just a press of a button.
Keychrone K4 Wired Mode: The K4 can be used in wired mode, which is great for when you want a stable connection without worrying about battery life. Here's how to do it:
Switching the Keychrone K4 to Wired Mode
Connect the Cable: Connect the USB-C end of the cable to the keyboard and the other end to your computer.
Switch to Wired Mode: On the back of the keyboard, you'll find a switch labeled 'OFF – BT – Cable'. Slide this switch to the 'Cable' position.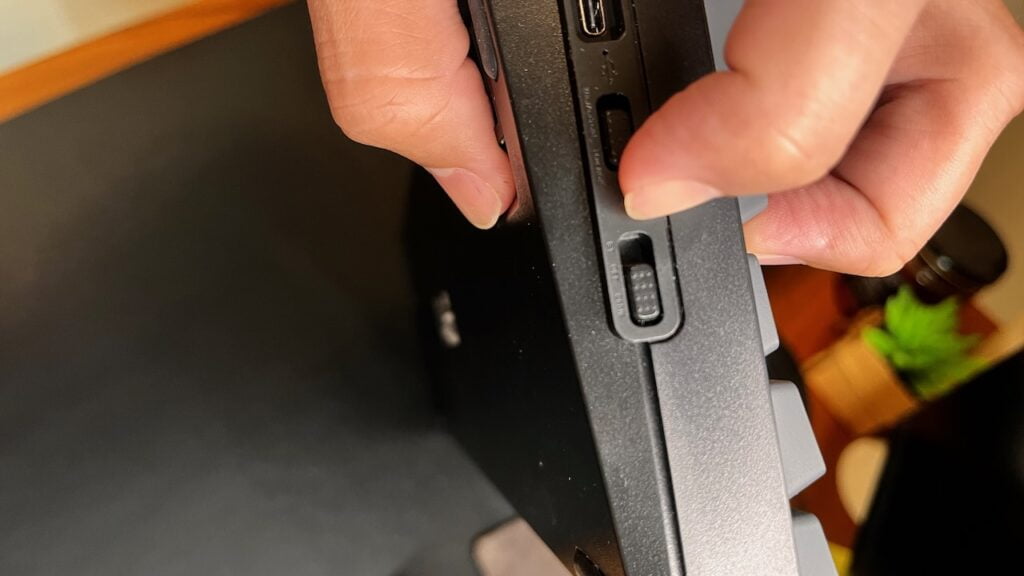 Keycap Customization
The Keychron K4 offers extensive support for keycap customization, allowing users to personalize the appearance of their keyboard to suit their preferences.
Keycap Sets
With the Keychron K4, you have access to a wide range of keycap sets to choose from, offering endless customization options. Whether you prefer a vibrant and colorful design or a more minimalistic and sleek look, there's a keycap set for every style.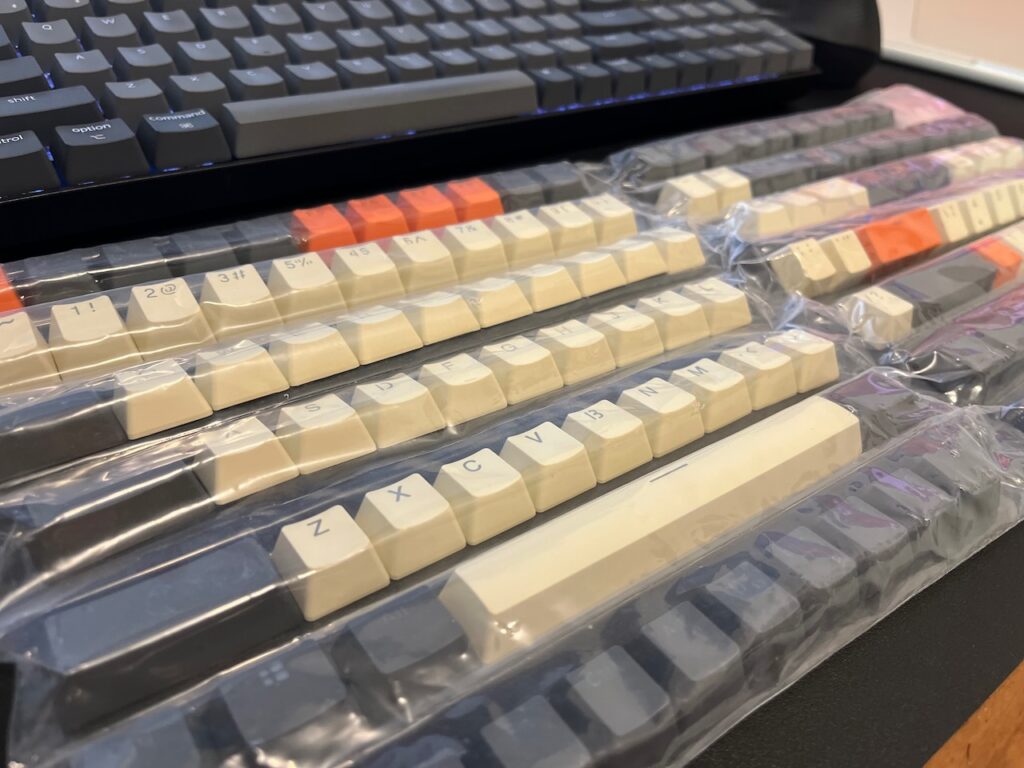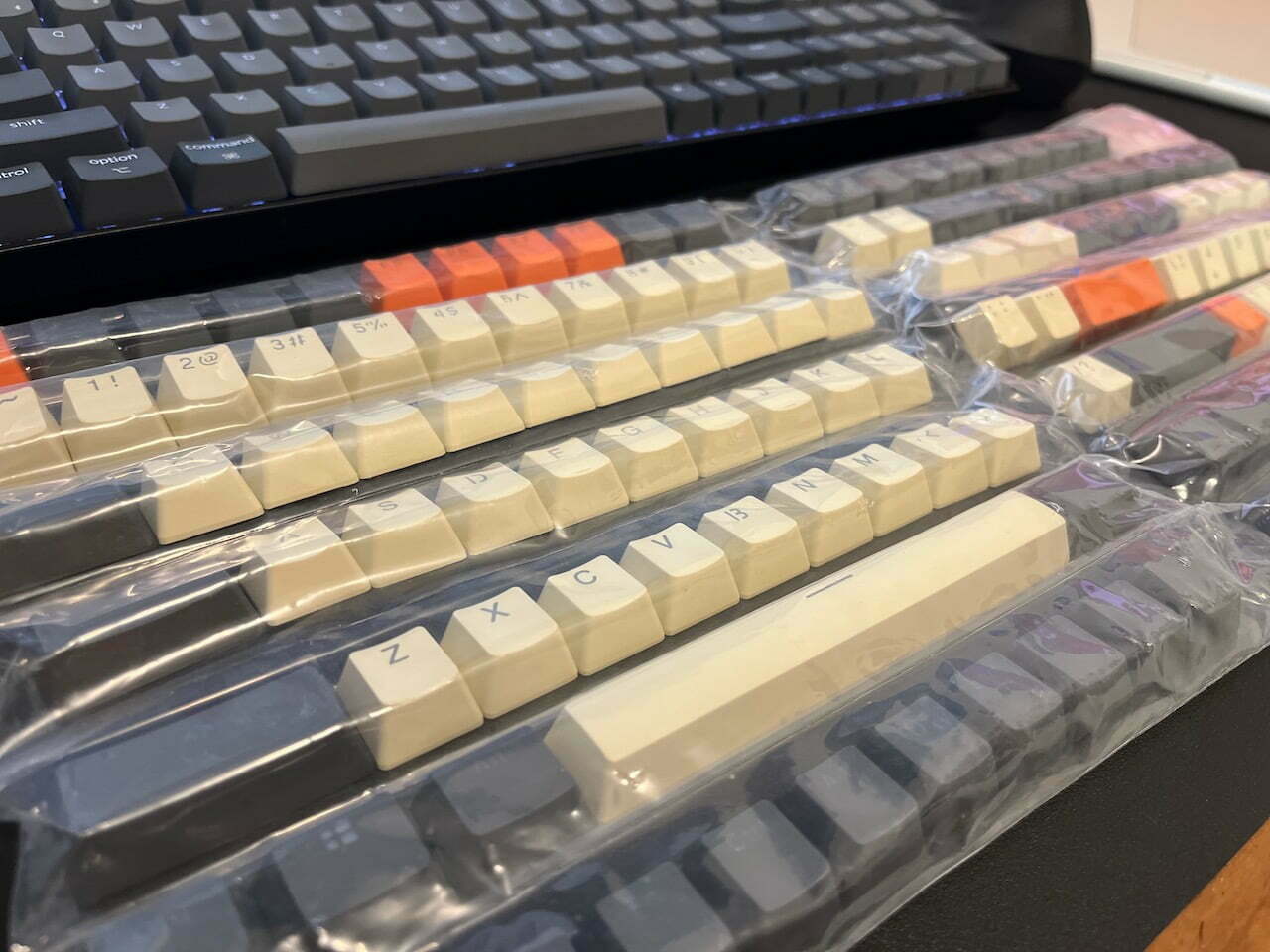 Keycap Materials
The Keychron K4 is compatible with both ABS (Acrylonitrile Butadiene Styrene) and PBT (Polybutylene Terephthalate) keycap materials.
ABS keycaps are known for their smooth texture and vibrant colors, making them a popular choice for gamers and enthusiasts who value aesthetics.
PBT keycaps, on the other hand, are more durable and resistant to wear, providing a more satisfying typing experience for long-term use.
Keycap Profiles
The Keychron K4 supports various keycap profiles, allowing you to fine-tune the keyboard's feel and ergonomics. Whether you prefer a flat profile for a more traditional typing experience or a sculpted profile for better finger placement and comfort, the Keychron K4 has you covered.
Compatibility with Other Keycap Sets
In addition to the keycap sets available directly from Keychron, the K4 is also compatible with a wide range of third-party keycap sets.
This opens up a world of possibilities for customization, allowing you to mix and match different sets to create a unique look that reflects your personal style.
Typing Experience and Sound
Explore the unique typing experience and sound features of the Keychron K4.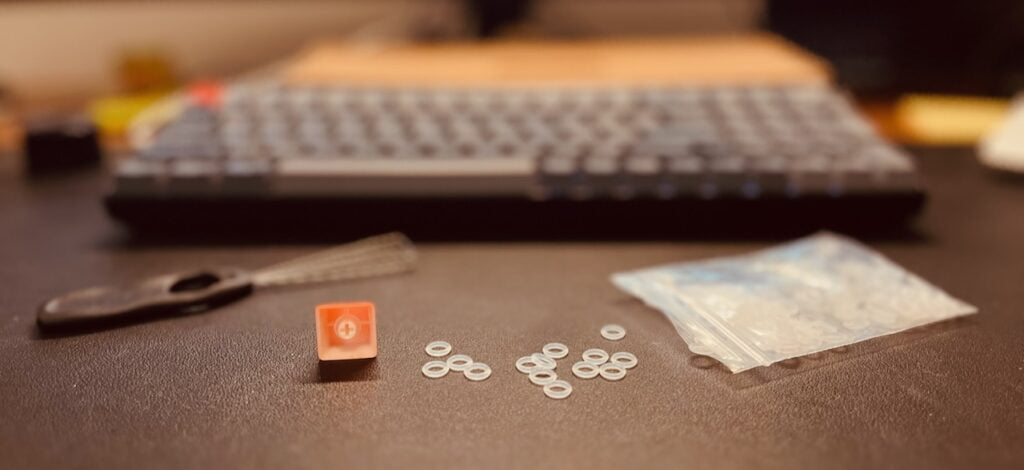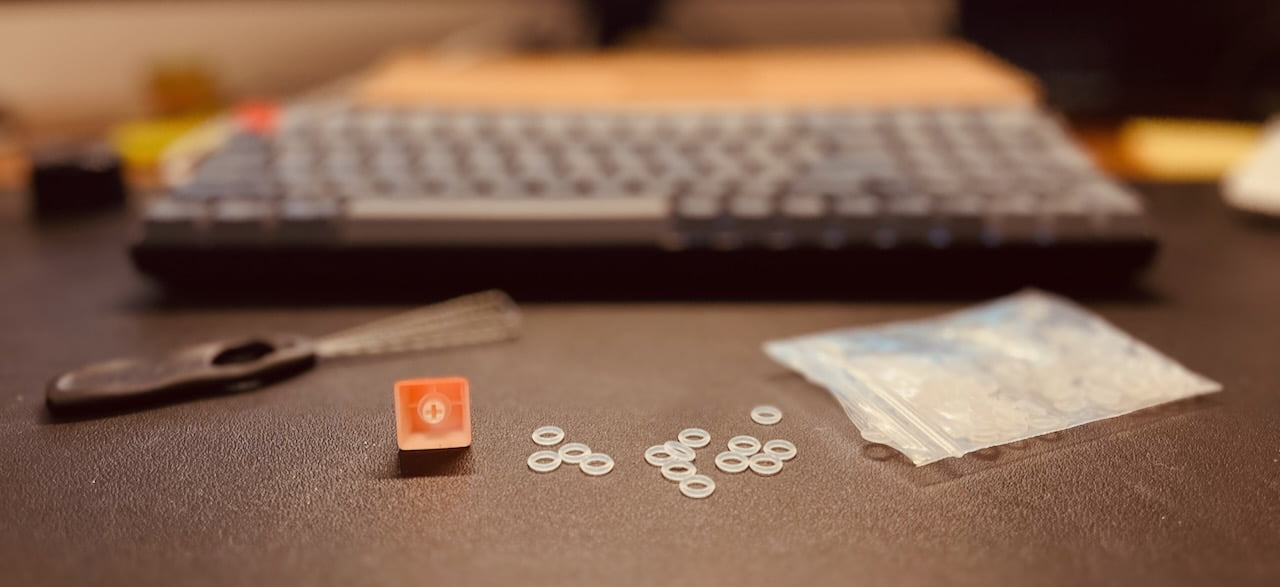 Switch Options
Discuss the different switch options available with the Keychron K4 and their impact on typing feel.
Switch Comparisons
Compare the characteristics of different switches to help users choose the right one for their needs.
Sound Profiles
Explain the sound profiles generated by the Keychron K4's switches.
Noise Levels
Discuss the noise levels associated with the keyboard's switches.
Keychron K4 Typing Experience compared to other keyboards
The typing experience on the Keychron K4 is often touted as comfortable and satisfying, thanks to its mechanical switches and stable key spacing. Compared to other keyboards, here's how it stands out:
Mechanical Feel: Unlike some keyboards like the Logitech MX Mechanical that use non-standard switches, the K4 provides a more classic mechanical typing experience with its standard switches.
Noise Level: The K4 is fairly quiet overall, making it suitable for office environments. It does get loud if you bottom out the keys, but this is common in most mechanical keyboards.
Customizability: The K4 allows you to customize your typing experience with its hot-swappable feature. This means you can change out the switches without soldering, which is not a feature available on all keyboards.
Form Factor: The K4 is a 96% layout keyboard, which includes a number pad but still maintains a relatively compact size compared to full-size keyboards.
Keycap Feel: Some users have noted that the keycaps on the Keychron K4 feel more premium compared to other keyboards in the same price range.
Compatibility: The K4 is one of the few mechanical keyboards that feature macOS media keys (F1 to F12) in a Mac layout and is compatible with Windows and Android.
Keychron K4 Troubleshooting
Bluetooth Troubleshooting and Connectivity Tips
If you're experiencing issues with your Keychron K4's Bluetooth connectivity, here are some troubleshooting tips that might help:
Check Battery Level: Ensure your keyboard has sufficient battery power. A low battery level can affect the Bluetooth connection.
Re-Pairing: Try removing the keyboard from your device's list of paired Bluetooth devices and re-pair it. This can often solve connectivity issues.
Update Firmware: Make sure your keyboard's firmware is up-to-date. Firmware updates often include fixes for known issues, including Bluetooth connectivity problems.
Reset Bluetooth Module: You can reset the Bluetooth module on some devices to fix connectivity issues. For instance, on a Mac, you can hold Shift + Option and click on the Bluetooth icon in the menu bar to access the Debug submenu, then select "Reset the Bluetooth module."
Check Device Compatibility: The Keychron K4 is compatible with various operating systems, including Windows, Mac, Android, and iOS. Make sure your device's operating system is compatible and up-to-date.
Keychron Bluetooth Connectivity Tips
Here are some tips to enhance your Keychron K4's Bluetooth connectivity:
Limit Interference: Keep your keyboard close to your device and limit the number of active Bluetooth devices in the area to reduce interference.
Choose the Right Channel: The Keychron K4 can connect to three devices simultaneously. Ensure you're switching to the correct channel for the device you want.
Regularly Update: Keep your device's operating system and the keyboard's firmware updated to ensure optimal performance.
Keychron K4 Accessories and Add-ons Frequently Bought Together
The Keychron K4 Wooden Palm Rest is an accessory that complements the Keychron K4 keyboard. It's crafted from solid wood and provides excellent ergonomic support, enhancing your comfort and efficiency when typing or gaming.
Here are some key features:
Material: The palm rest is made from streamlined solid wood, providing a warm, natural aesthetic that can elevate any workspace.
Ergonomic Design: Its design helps to alleviate wrist fatigue during long typing or gaming sessions, promoting better posture and reducing the risk of repetitive strain injuries.
Compatibility: While it's specifically designed for the Keychron K4 keyboard, its universal design makes it suitable to use with other keyboards as well.
Dimensions & Weight: The exact dimensions and weight can vary slightly due to the natural variations in wood, but it's designed to be slim and lightweight, making it easy to position and move around your desk.
In terms of user reviews, many have praised its comfortable design and high-quality construction, saying it significantly improves their typing experience.
This carrying case is a perfect companion for your Keychron K4 keyboard. It's designed to protect your keyboard from dust, scratches, and damage while you're on the go.
The case features a soft inner lining and a durable outer material. It also includes a storage pocket for cables and other small accessories.
Benefits: It provides excellent protection for your keyboard, is easy to carry with a handle, and has extra storage space for cables and other small items.
The Keychron K4 Resin Palm Rest is another ergonomic accessory that can greatly enhance your typing experience. Made with a smooth resin surface, it supports your wrists comfortably, reducing fatigue during long typing sessions.
Benefits: Offers a stylish yet functional design, helps reduce wrist strain, and enhances comfort during prolonged use.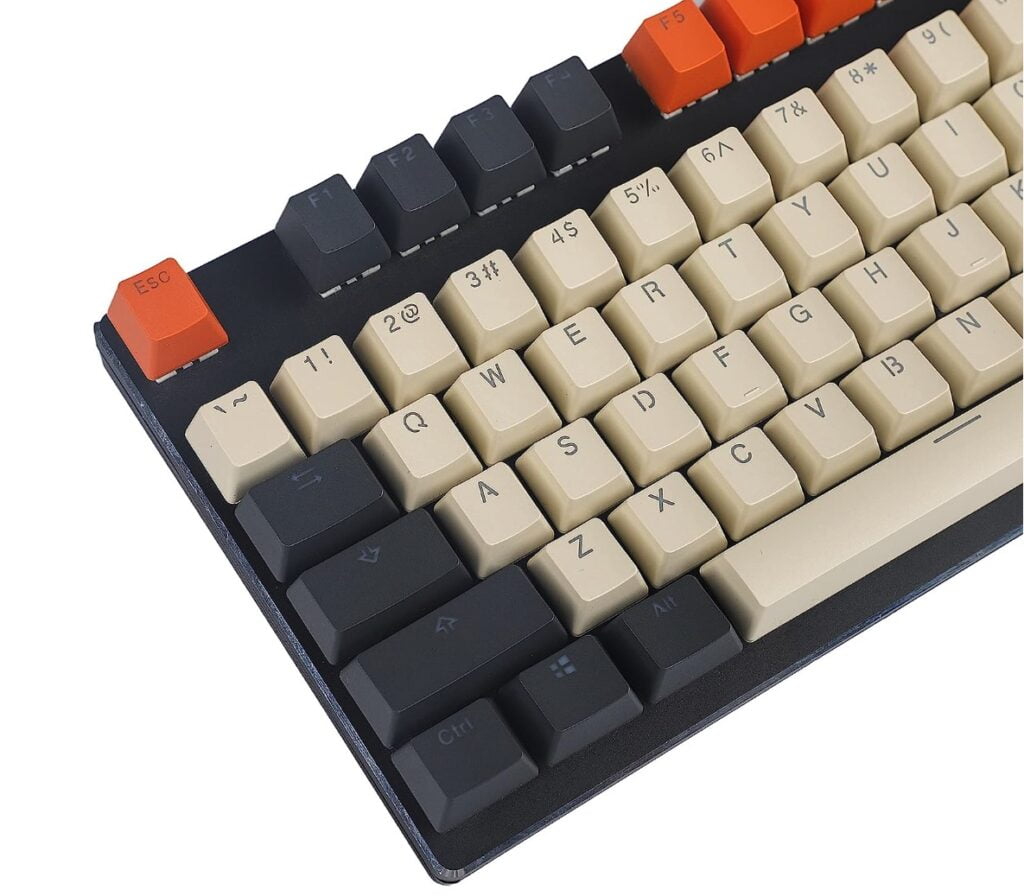 The Double Shot Carbon Retro Full Keycap Set is a fantastic way to personalize your Keychron K4. These keycaps are made using a double-shot molding process, resulting in legends that won't fade over time. The retro-inspired color scheme adds a vintage touch to your keyboard.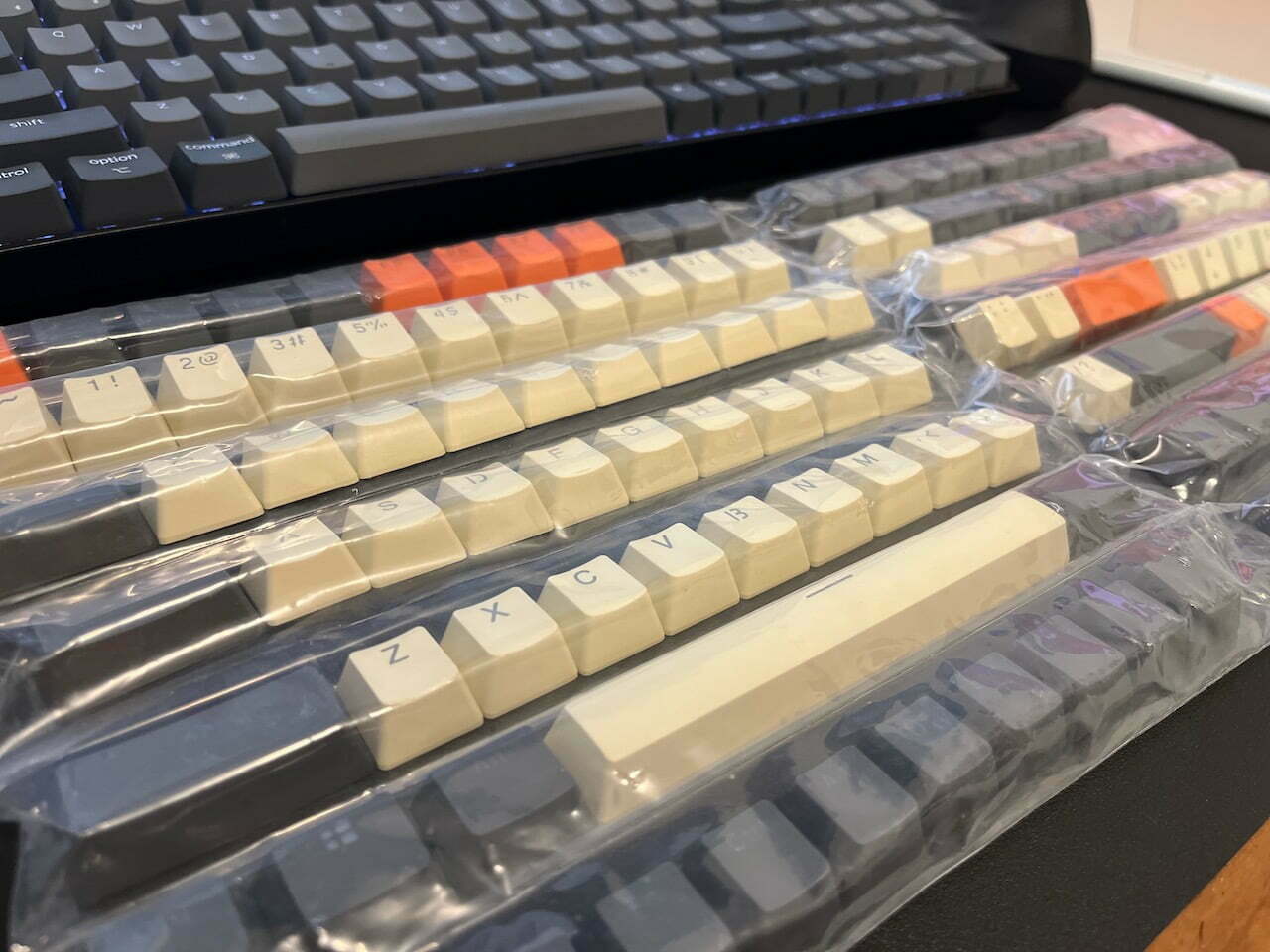 Carbon Miami PBT Double Shot Shine Through ANSI Backlit Keycaps for MX Keychron K4 Mechanical Keyboard
Benefits: Durable with legends that won't fade, easy to install, and gives your keyboard a unique, retro look.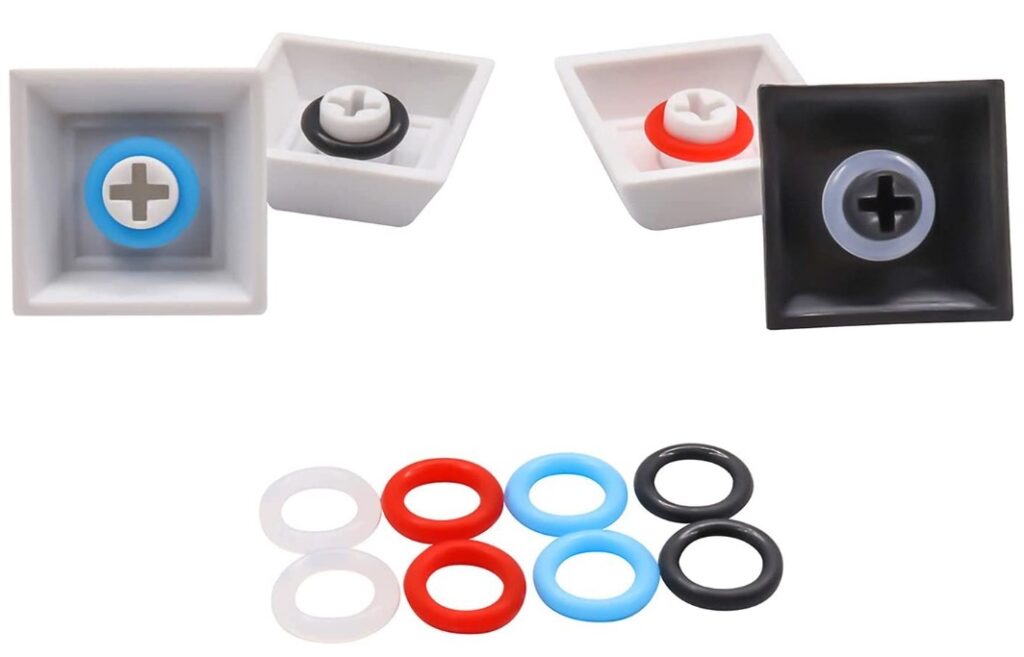 Switch Dampeners Keycap, also known as O-rings, are small but mighty accessories that can significantly enhance your typing experience on a mechanical keyboard.
They are primarily designed to reduce the sound produced when a key is pressed, making your typing experience quieter. They're compatible with Cherry MX keys and are easy to install.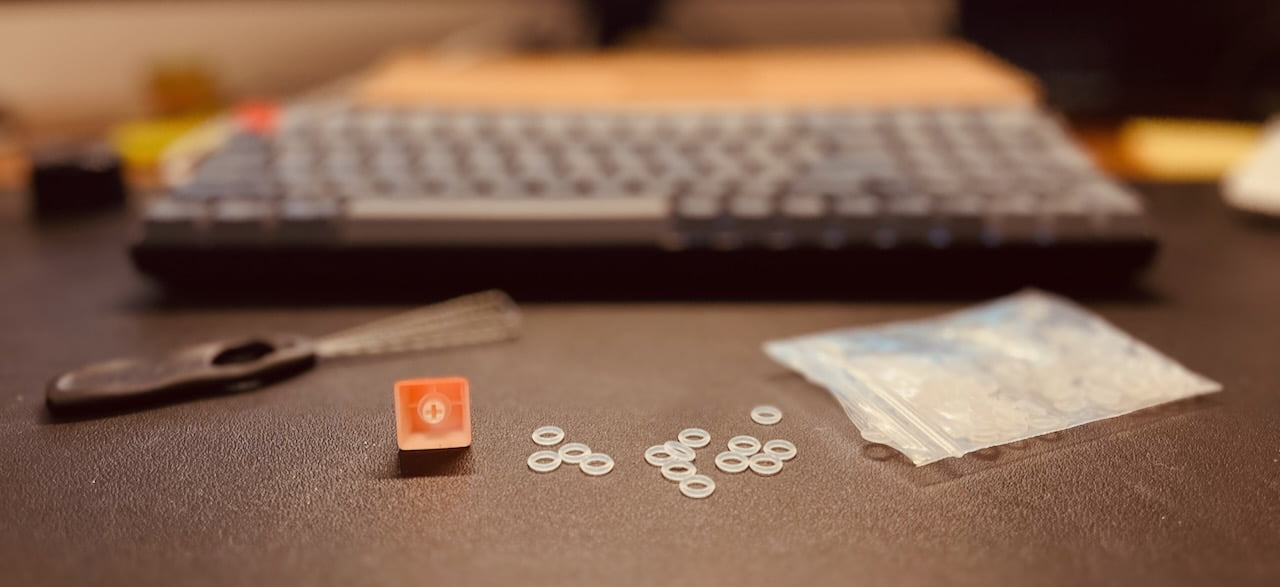 ThreeBulls 120Pcs Clear Rubber O-Ring Switch Dampeners Keycap White for Cherry MX Key Switch Keyboards Dampers
If you're looking to upgrade your typing experience, the Keychron K4 is definitely worth considering. With its 96% layout keyboard and premium keycaps, it provides a great balance between size and functionality. Not only that, but with its compatibility with multiple operating systems and accessorizing options like wooden palm rests or switch dampeners, you can customize your setup for maximum comfortability. Investing in a good mechanical keyboard will not just improve your productivity but also provide an enjoyable user experience every time you type. So why wait? Get yourself the Keychron K4 now and feel the difference!